Four Inch Light Purple Chime Candle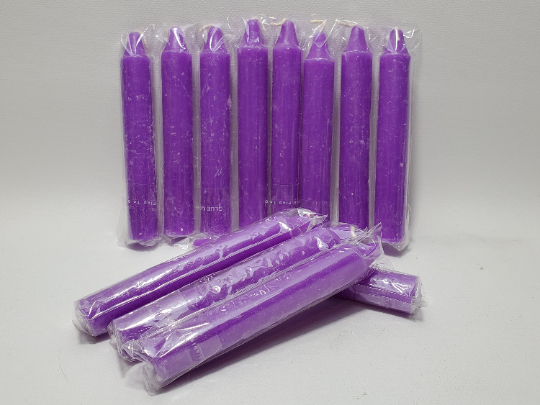 This is a great 4" light purple chime candle, the perfect size for altars, rituals, and ceremonies.
Purple chime candles are associated with spirituality, wisdom, and heritage. It is ideal for deep meditation and divination.
Purple candles are used in meditation to improve psychic ability, to awaken the third eye chakra, intuition, visions, and astral travel. Purple chime candles aid with spiritual awakening, protection, and ancient wisdom, and they also help eliminate curses. Purple chime candles are used for healing, business success, wealth, power, supremacy, and recognition and influence people in power. Purple, violet candles, or lilac candles are similar and used interchangeably.