Tree of Life Wooden Box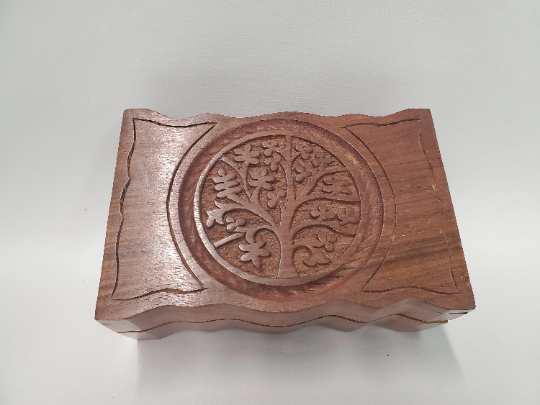 This beautiful wooden box is  4-inches by 6-inches which is the perfect size for an average tarot deck. 
Wooden Box Uses
Jewelry
Tarot Deck
Trinkets
Stones & Crystals
Herbs
Pictures
Chime Candles 
This is a wooden box that was handcrafted in India and features a hand-carved tree of life design in a circle on the top.  The sides of the box are scalloped making it a very unique and beautiful wooden box.