White Chrysanthemum powder is from natural flowers that have been dehydrated and ground. The picture in the description is what it looks like before it is ground into a powder.
Metaphysical Properties Of White Chrysanthemums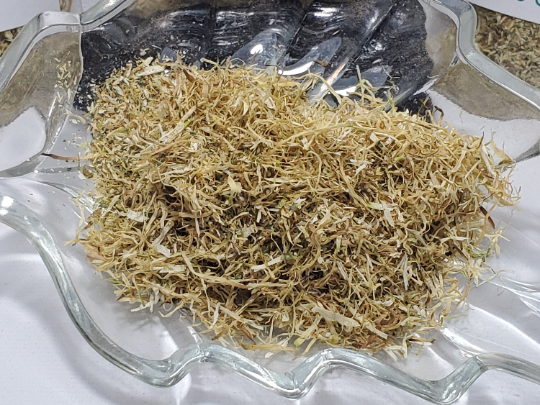 Official Name: Chrysanthemum sinense
Other Names: Mum
Gender: Masculine
Planet: Sun
Element: Fire
Metaphysical Powers: Protection
Common Magickal Uses and Folklore of White Chrysanthemums
Drink an infusion of white chrysanthemums to be cured of drunkenness.
The flower protects against the wrath of the Gods, and when grown in the garden, white Chrysanthemums defend it from evil spirits.
Drink an infusion of white Chrysanthemums to help clear your mind and focus your thoughts.
Soothe grief by surrounding yourself in Chrysanthemums--planting them in your yard and bringing them into your space.
If you know someone experiencing grief, take them a bouquet of chrysanthemums.
This is from natural white chrysanthemums that have been dehydrated then ground into a powder.
Chrysanthemums have a long history of medicinal properties. Drinking chrysanthemum flower tea or taking chrysanthemum vitamins or supplements may provide many health benefits. These benefits include: treating chest pain, reducing high blood pressure, treating diabetes, reducing fever, being an anti-inflammatory agent, and alleviating headaches.
In addition to medicine, the chrysanthemum is an essential ingredient in Chinese cooking. The leaves are greens in sautéed dishes, soups, salads, and delicate petals brewed into tea.