Assorted Tumbled Stones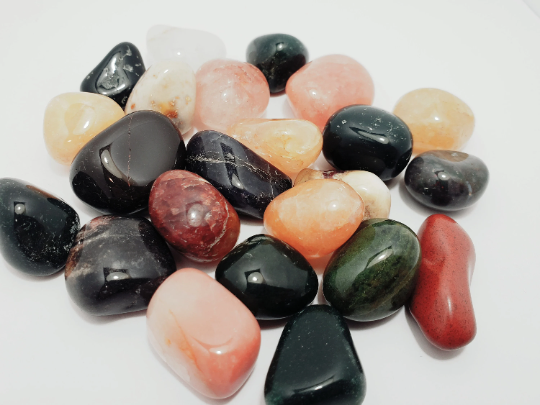 Please Note: These stones & crystals are sold as individual pieces. These assorted tumbled stones & crystals are approximately 1/2" to 3/4" in size.
Like a box of chocolates, this is an assortment of various stones- there is a surprise in every pack. If you are looking for a specific color, please let us know, we will try to get the closest match possible. Use the contact us page in the menu.