Metaphysical Properties of Catuaba Bark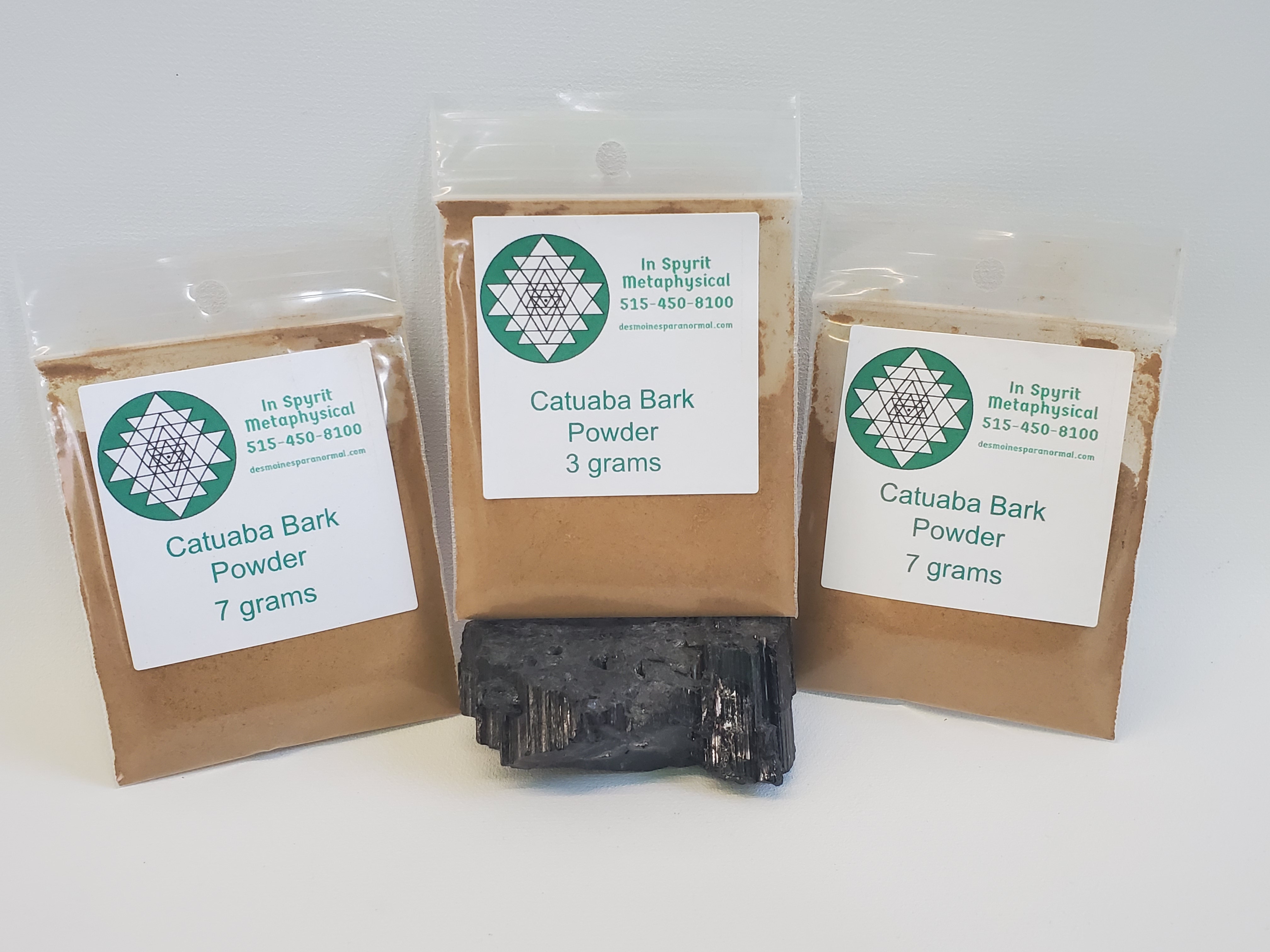 Catuaba is a natural remedy derived from the bark of trees of the Brazilian rainforest. Formulations vary depending on the tree selected but are said to stimulate the nervous system and offer aphrodisiac properties. Catuaba is a tribal word meaning "what gives strength to the Indian."
Catuaba is mainly known for its aphrodisiac properties but is also believed by some to treat or prevent a wide range of unrelated medical conditions, including:
Anxiety
Asthma
Bacterial infections
Bronchitis
Depression
Erectile dysfunction
Fatigue
Insomnia
Low libido
Obesity
Memory problems
Skin cancer
Catuaba has been known to trigger side effects, including headaches, dizziness, and excessive sweating.

Also, specific Catuaba formulations have been laced with yohimbine, a herbal supplement used to treat erectile dysfunction. Side effects of yohimbine include anxiety, irritability, nausea, rapid heart rate, and priapism (prolonged or painful erections).

Even though Catuaba is marketed as a sexual enhancement supplement, a 2015 study in the Journal of Ethnopharmacology reported that a Trinchilia catigua extract caused impaired fertility in female rats.4

Due to the risk of impaired fertility, Catuaba should not be used in pregnant women or intend to get pregnant. Furthermore, the safety of Catuaba in children and nursing mothers has not been established. People use Catuaba for sexual arousal and performance, agitation, poor memory, and many other conditions,
Catuaba is a legendary Brazilian Aphrodisiac plant first used by the Tupi Indians, with many songs composed over the last few centuries praising its wonders and abilities. They believe that Catuaba has bestowed them with extraordinary large genitals and powerful sexual power - it is for this reason they have earned a unique nickname, the Elephant Men of the Jungle!

Catuaba bark has also been used in Brazilian Folk Medicine to enhance health by toning the central nervous system, cardiovascular system, improving memory and energy, and reducing anxiety and fatigue.