Metaphysical Properties Of Fenugreek Seed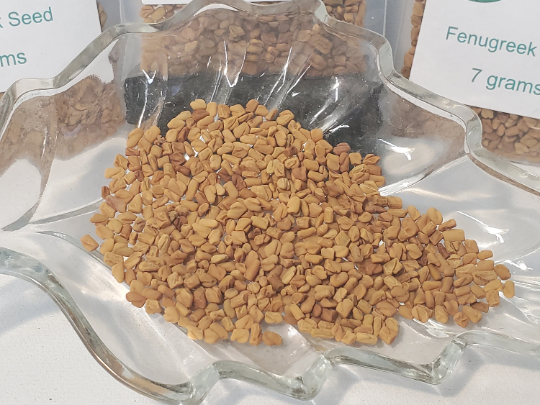 Official Name: Trigonella Foenum-graecum
Other Names: Bird's Foot, Greek Hayseed, Watu, Hilba
Gender: Masculine
Planet: Mercury
Element: Air
Deity: Apollo
Metaphysical Powers: Money
Common Magickal Uses and Folklore of Fenugreek Seed
Fenugreek seed is used to bring money into the home. One way to do this is to add a few seeds to your mop water. Another method is to fill a small jar halfway with fenugreek and leave it open in the house to attract money. Then add a few seeds to the jar every couple of days until the jar is full; then empty the fenugreek and begin again. Return the spent herb to the ground.

Fenugreek is known for lowering fever and treating gastritis symptoms, in other words, gas and bloating. Women use fenugreek to induce childbirth. Most importantly, it increases breast milk. Moreover, it could help control blood sugar. Soothes sore throats, and coughs.

Burn a mixture of Fenugreek, ground Allspice, Patchouli, and Dragon's Blood on charcoal in the home to attract money.

Dress a green beeswax candle with House Money Blessing Oil and sprinkle Fenugreek seeds around the base to draw prosperity to your home.

Carry a red flannel Mojo Bag with a pinch of Fenugreek, Sassafras, and Alfalfa Leaf to increase wealth.