Experience the Magic of Ostara Bath Salt Kit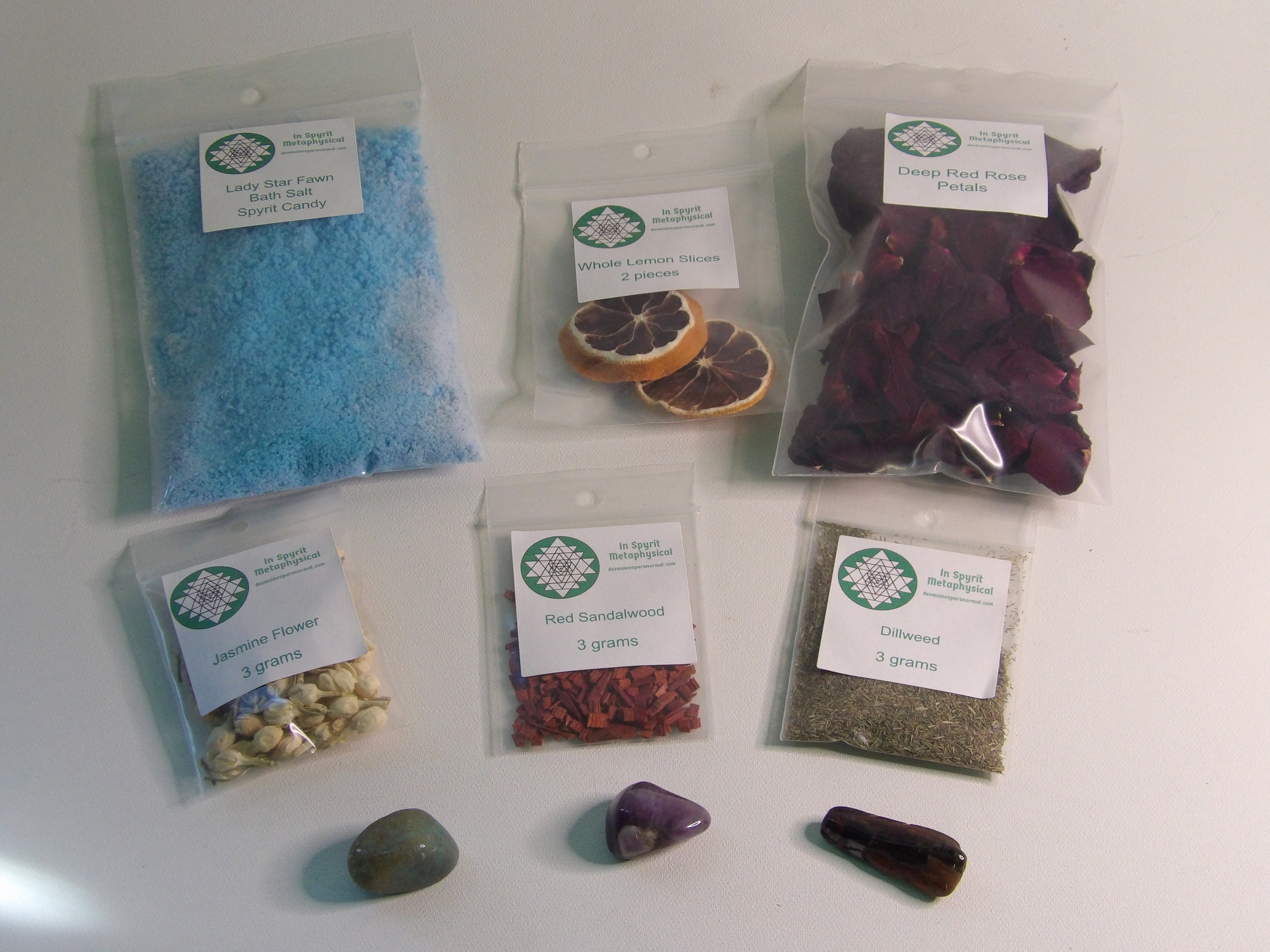 Ostara is the Spring Equinox, which Falls around March 21st. It is vary similar to the Christian version of Easter.
This kit includes:
Herbs:
Red Sandalwood 3g
Jasmine 3g
Dillweed 3g
Rose Petals
2 Slices of Lemon
Stones/ Crystals:
Amazonite
Blue Tiger's Eye
India Amethyst
Bath Salt:
Spyrit Candy- Cotton Candy Aroma 100g
Take your self-care routine to the next level with the Ostara Bath Salt Kit from Witch Kits. Made with natural ingredients, this kit is perfect for soothing your muscles and mind after a long day.
The kit includes a blend of Epsom salt, dead sea salt, pink Himalayan salt, and dried calendula petals. Each ingredient has its own unique benefits that work together to create a relaxing and uplifting bath experience.
Epsom salt is known for its ability to relieve muscle aches and pains, while dead sea salt soothes skin and helps to detoxify the body. Pink Himalayan salt is rich in minerals and aids in relaxation, and calendula petals provide a gentle exfoliation while promoting healthy skin.
To use, simply add 1/4 to 1/2 cup of the blend to a warm bath and allow it to dissolve. Soak for at least 20 minutes to fully enjoy the benefits of the salts and herbs. As you soak, imagine the magical energy of spring flowing through your body and renewing your spirit.
At Witch Kits, we believe in the power of self-care and the magic of nature. Our products are handcrafted with love and intention, using only the highest quality ingredients. Shop the Ostara Bath Salt Kit and experience the transformative power of a relaxing bath.