Zuni Sun Inlaid Wooden Box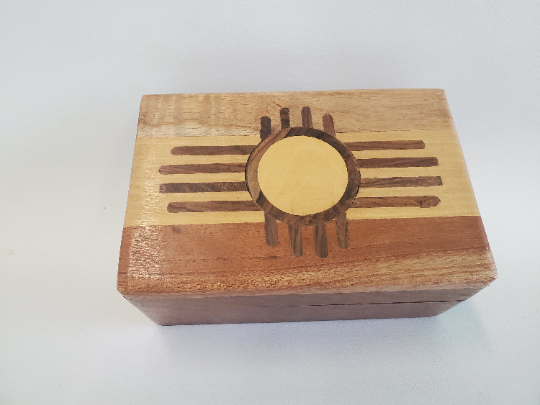 This wooden box is made of natural wood with the Zuni sun inlaid on top.
It measures 4 inches by 6 inches on the outside.
It wooden box is the perfect size for a deck of Tarot cards or to keep stones, crystals, and jewelry inside. It also can be a discreet way of carrying a few herbs and ritual items when traveling.