Metaphysical Properties Of Mica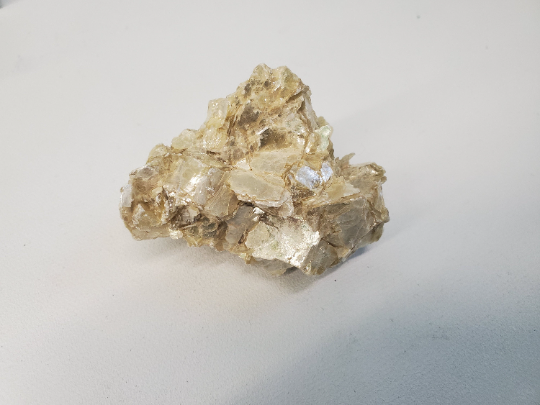 Chakras: Heart Chakra, Third Eye Chakra
Zodiac: Aquarius, Leo
Planets: Sun, Neptune, Jupiter
Elements: Storm, Water
Vibration Number: Number 8
Typical Colors: Yellow, Golden
Metaphysical Properties: Meditation, Physical Healing, New Beginnings, Mental Clarity, Willpower

Benefits of Mica
Physical: Brain Balance, Headaches, Migraine
Emotional: Emotional Stability
Spiritual: Clairvoyance, Insight, Intuition, Psychic Protection, Telepathy

Mica is a beautiful natural stone with a vitreous to pearly luster, forming in multiple distinct layers. Mica is a broad term with more than 34 types of these layers. The most common form of mica is called muscovite, while other varieties include anandite, fuchsite, and lepidolite.

This gemstone is believed to help individuals reflect on individual qualities. Mica enables you to recognize flaws without self-condemnation, so they can effectively address negative personality traits. Mica is used for reducing negative or nervous energy. The gemstone mica is not a traditional birthstone but is most closely associated with Aquarius and Virgo's zodiac signs. It has been claimed that mica is maybe connected to the heart chakra.

A soft stone forms in layers; these layers can easily flake off from the stone piece.