Chondrus crispus Sea Moss is also known as Irish Sea Moss.
It is a species of seaweed.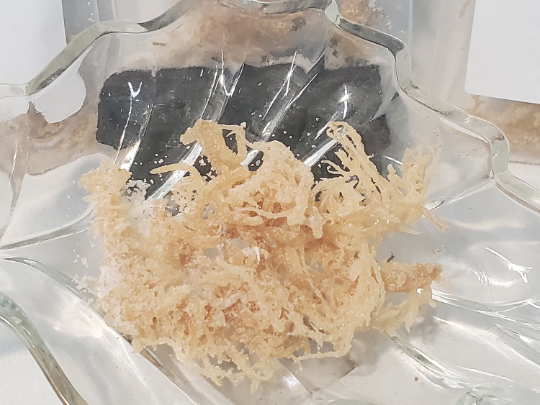 Magical Uses of Sea Moss
Luck
Money
Protection
Lunar/Water Magic

Sea Moss can be carried in your pockets or strewn beneath the rugs to ensure a steady flow of money. Stuff it into sachets or poppets for luck spells, or add to incense to increase the strength of luck, money, and prosperity spells. Toss a sachet of the dried herb into your luggage to keep you safe while traveling. Sprinkle an infusion of the herb around a place of business to attract customers.